Company organize the staff to play in the Songshan lake.
Time: 2010.11.11 Views:
Dong guan Songshan lake is one of the eight new scenes in Dong guan, surrounded by overlapped mountains, with features of beautiful sightseeing and abundant nature attraction, the air is fresh, four spring-like, it's a sightseeing tourism resorts for vacation.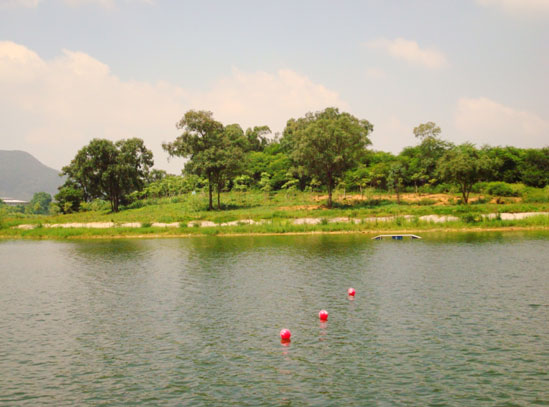 2010 July 5, according to the welfare system and related arrangement, OPIZ organized all the staff to play in the Dong guan Song shan lake. Through the summer enthusiasm, and with the graceful scenery of beautiful lake, fragrant air, beach, lake, yachts, and a small sun umbrellas, no city noisy and busy, everybody enjoyed this moment, forgot the annoyance of work and life.
In sunshine, however the OPIZ staff heart is brighter. At that moment, we are being held the beach volleyball game, divided all the staff into 6 teams according to the mix men and women tradition. The remaining employees were designated as referees, scorers or cheerleaders. The players focused their attention on their parts, meanwhile the remaining watched the game very carefully, cheerleaders cheered for the wonderful skill constantly, the sight is very exciting.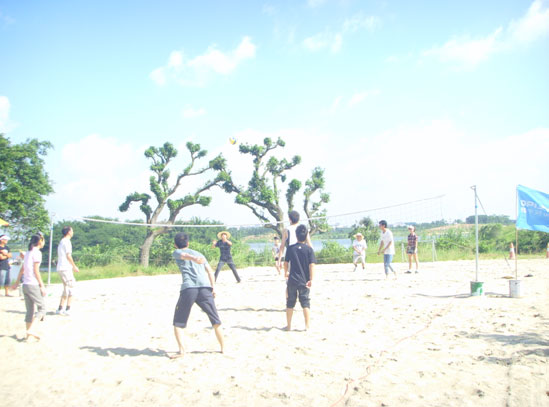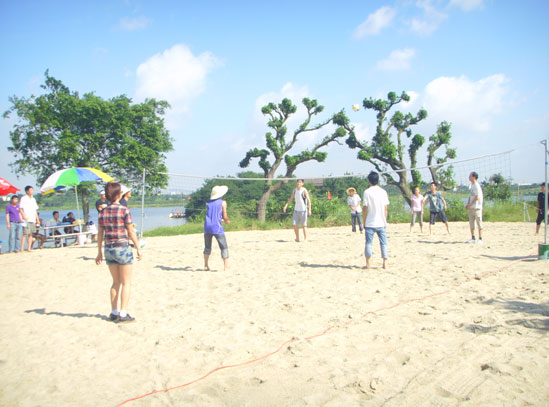 Then, as having not given full expression to us views, we discussed to have a beach volleyball game again. You see, these heroic colleagues, were higher spirit as time goes on. Ha ha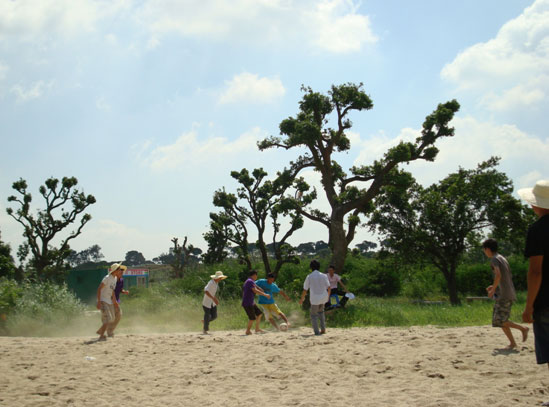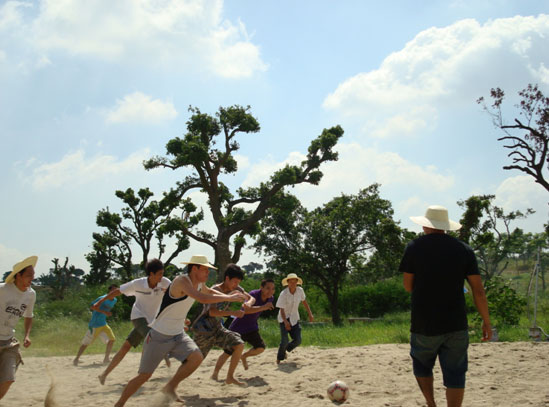 In the attraction of the songshan lake beautiful sightseeing, we held a zealous water game on the lake. Everybody smiled happily, enjoying the fun of close to nature fully.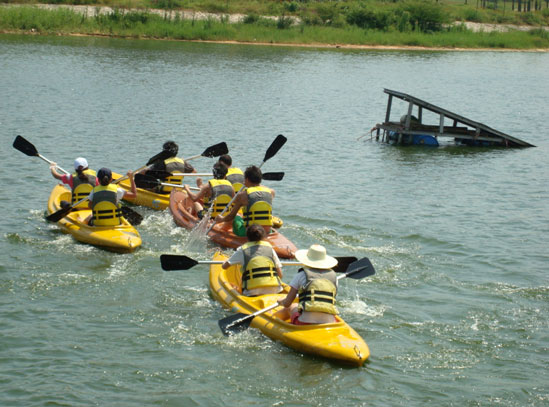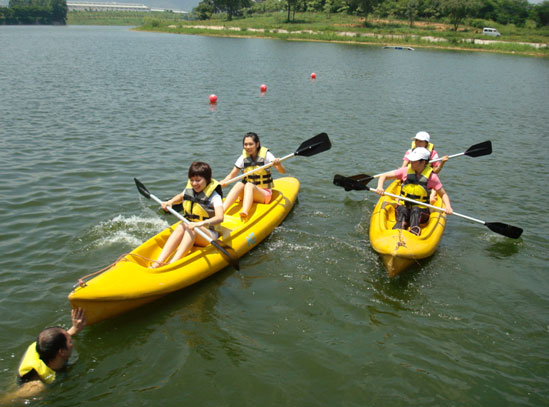 Enjoying the fat boat race.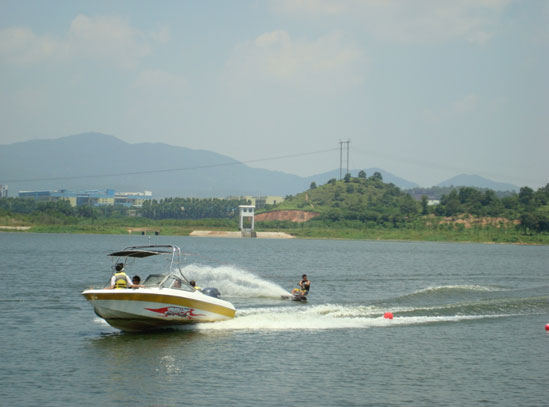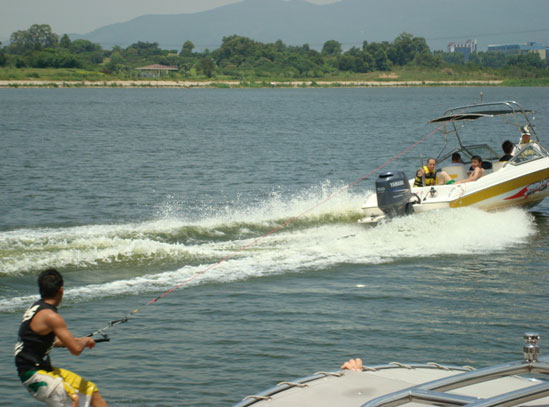 One of the colleagues is in performing the water skiing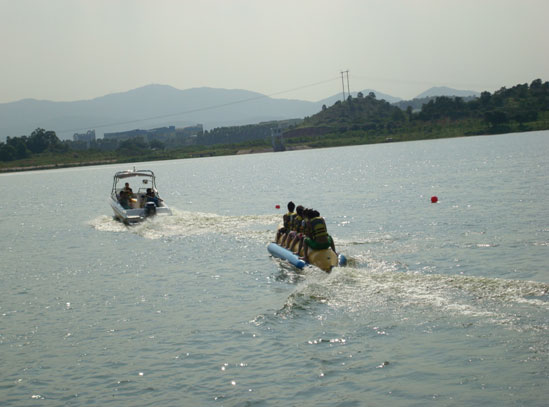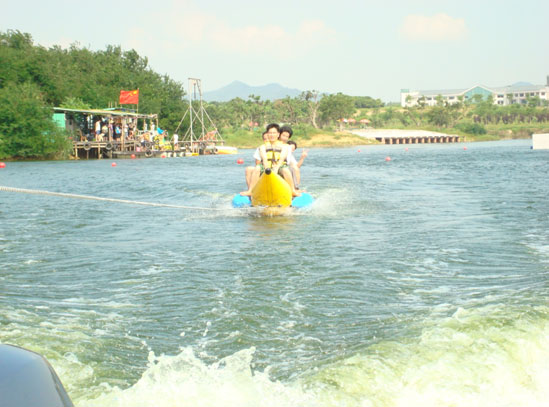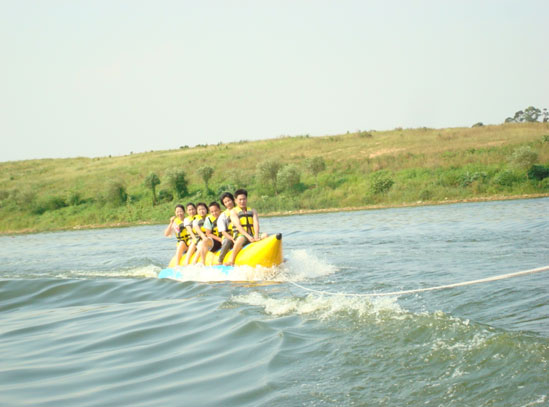 Playing the banana boat
Looking these warm pictures, from all the staff joyful expression, it's easy to feel that all OPIZ staff were very happy. Through holding these activities, which supplied us all sorts of rich challenging and interesting situations, let us solve sudden problems in consensus and synergy, stimulate our enthusiasm and vigour, enhance our comprehensive quality and ability through communication and cooperation. That's easier to promote the solidarity and advance-harmony among the staff, also reflected company's humanistic care to staff. Meanwhile the Matsuyama lake strip relaxed us fully and enhanced our work enthusiasm, we will reward company with excellent achievement.