OPIZ participated 2010 Brazil International Security Exhibition
Time: 2010.05.28 Views:
Dated 25-27 May 2010, OPIZ 's international sell director Mr. Son as a leader took a team to participated EXOPOSEC with our newest products and system. Especially the presentation of video door phone system had been attracted and appreciated by many professional customers.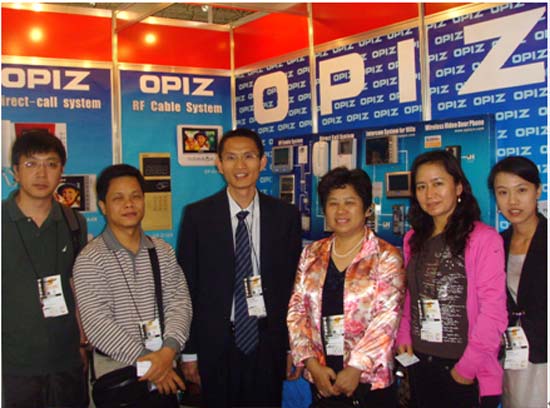 The introduction of EXPOSEC:
EXPOSEC (Brazil) is one of the world's leading Security Exhibitions. The exhibition organized by the Cipa Group every spring in Sao Paulo in Brazil, which is after Las Vegas and Birmingham security products and Exhibition. Brazil is the largest country in South America, which has a strong radiation and ranks first in area, population and economic. Sao Paulo, a members of WTO, is the largest city in Brazil, and also as the center of commercial, financial, cultural, industrial manufacturing, even in the South American. Therefore, EXPOSEC in every year attracts a large number of merchants from Argentina, Chile, Uruguay and other South America countries to negotiate. It is benefit for products promotion and market expansion in all markets in South American countries.